Key software application of the Arivo Parking OS
What is the Arivo Customer Management?
Efficient management of parking contract customers
Arivo Customer Management is one of the intelligent applications included in our Arivo Parking OS. It simplifies the process of overseeing both short-term and long-term parking, all while optimizing efficiency.
Say goodbye to the hassle of manually issuing (long-term) parking tickets. Cut down on the time and effort spent managing contract customers and long-term parkers with our intuitive solution!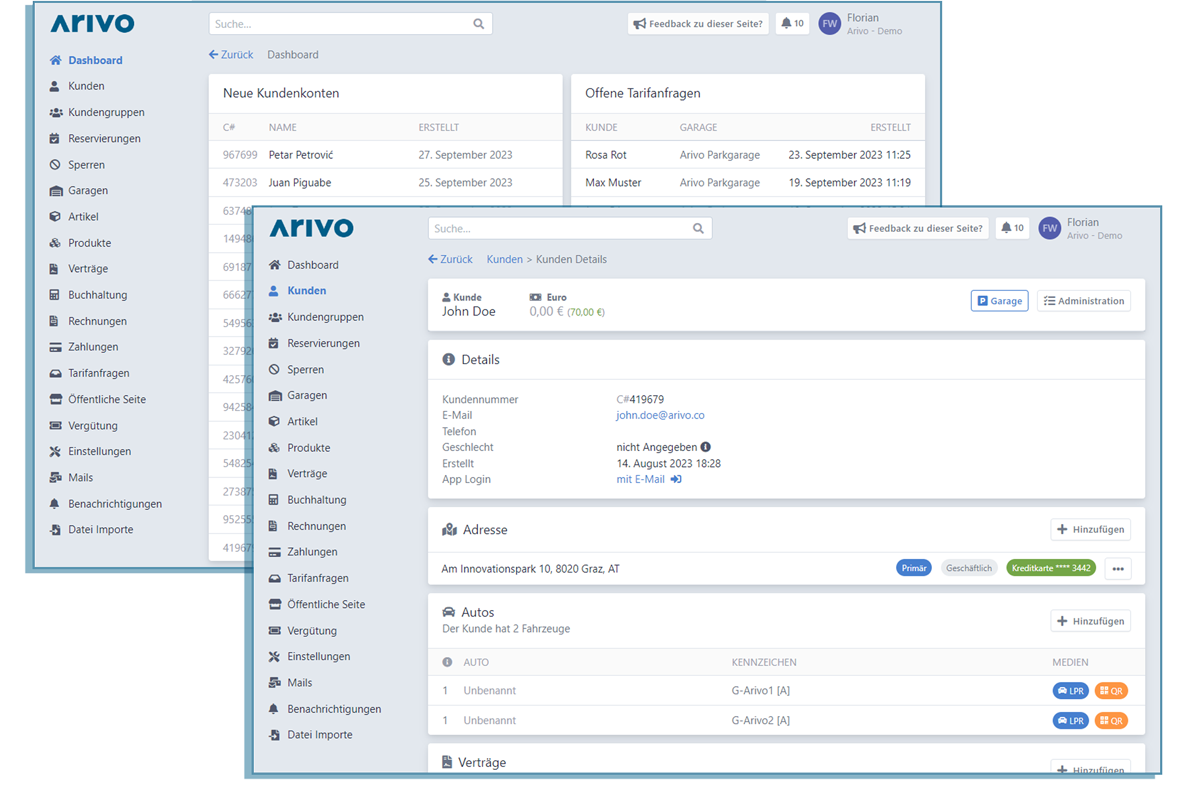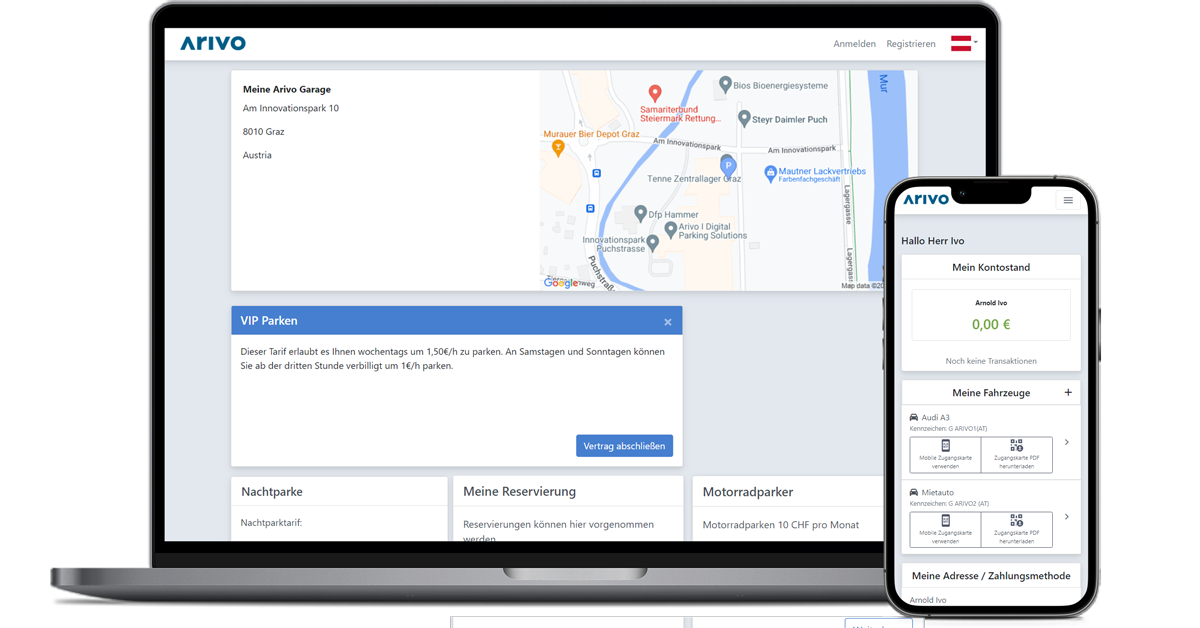 All-in-One solution: Webshop, self-administration portal, and customer accounting
Our customer management application is the ideal enhancement for your digital management in paid parking:

Webshop
Use our whitelabel webshop solution to sell parking contracts online 24/7. Once the contract is confirmed on the webshop, parkers can swiftly enter and park conveniently via license plate recognition.

Online portal for your parking customers
Empower your parking customers to easily oversee their personal accounts via a dedicated online portal.

Customer accounting
Our software application digitalizes the handling of your contract customers and automates the billing of your parking fees, including the collection of payments.
Effortless online sales & highly automated processes
Advantages of our Customer Management
Smart features for your contract management in paid parking
The Features of our customer management application
The Customer Journey with our solution
Convenient parking for your contract customers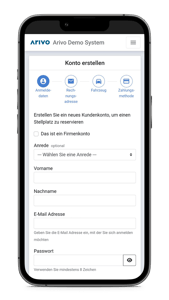 1. Registration
Enter registration data, state the billing address and licence plate number. And choose a payment method. Done.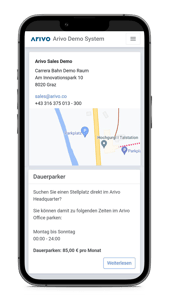 2. Conclude parking contract
After the registration, the specific location can be selected and a short- or long-term contract concluded.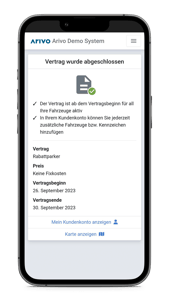 3. Parking
Just one minute after finalizing the parking contract, your customers can enter and park.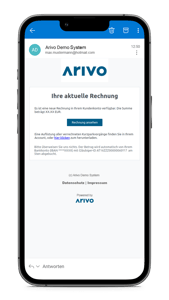 4. Payment
At the end of the month, parking fees are auto­mati­cally collected, either as a fixed monthly rate or pay-per-use.
Interested in learning more? Get in touch with us
!
Let's address your needs in a short call. We're eager to demonstrate how our customer management application can streamline and optimize your parking operations for maximum efficiency and profitability.
Whether for existing or new parking facilities
Our software solution for your long-term parking management
Join over 196,000 parking lots already benefiting from seamless and automated management through Arivo's Customer Management. Experience the advantages for yourself, regardless of whether you're using an Arivo parking system or another one for your operations.

Our software application can be seamlessly integrated with your existing parking system and ongoing garage operations, ensuring a smooth transition.
Arivo Customer Management in Action
60% less administrative work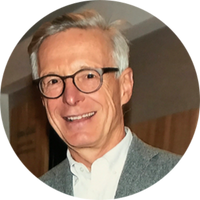 Dr. Wolfgang Reichl
CEO
With Arivo, we have transformed our long-term parking management to a completely digital system. Now we save around 60% of the manual administration effort!
Thanks to Arivo, our loyal customers and long-term parkers can conveniently sign parking contracts online, 24/7. Furthermore, the complete accounting, invoicing, and payment collection process has been entirely automated.