Modular software-stack for parking management
What is Arivo Parking OS?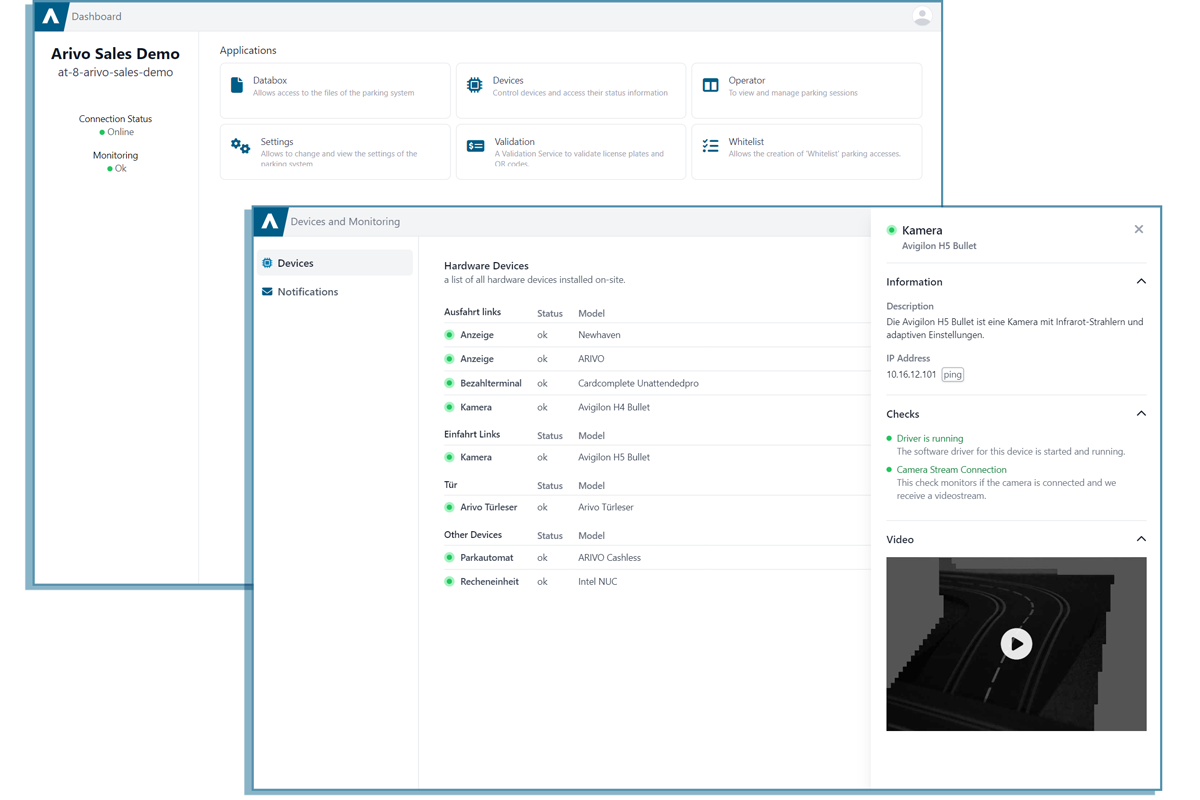 The operating system for the parking industry
Our Arivo Parking OS delivers a customizable, web-based software solution tailored to your requirements.
Think of it as Microsoft Windows and Office, but designed specifically for your digital parking management and administration!
Smart software applications for digital & automated parking management
From device monitoring to contract customer management.
For different parking administration tasks, the Arivo Parking OS offers a suitable software application with top-notch features.
Customer management
For managing registered long-term & short-term parkers. Read more
Monitoring
For monitoring the device functions on site.
Reports
To download reports & export raw data for own evaluations.
Discount management
Enables easy discounting of parking fees and management of different discount partners. Read more
Whitelist
To create 'whitelist' parking permissions (also possible for specific licence plate patterns).
Settings
To change & view the parking system settings and user permissions.
Operator
Event log to view & manage parking operations.
Enforcement
Automated transfer to partners for dunning & collection of pending parking fees (for freeflow systems).
…
Easy integration of your own software applications or third-party parking apps.
Benefit from premium features of our parking applications. Elevate the efficiency of your parking administration and management to new heights.
24/7 online sale of parking contracts & automated customer management
The Arivo Customer Management
Arivo's customer management seamlessly enhances your digital parking management, providing effortless and efficient oversight of diverse customer groups.
With the Arivo Customer Management, you gain access to...
24/7 online sales of parking contracts via your own webshop hosted by us (available to registered short- and long-term parkers).
Automated customer accounting & billing
(from invoicing to receipt of payment).
A self-management portal for your parking customers.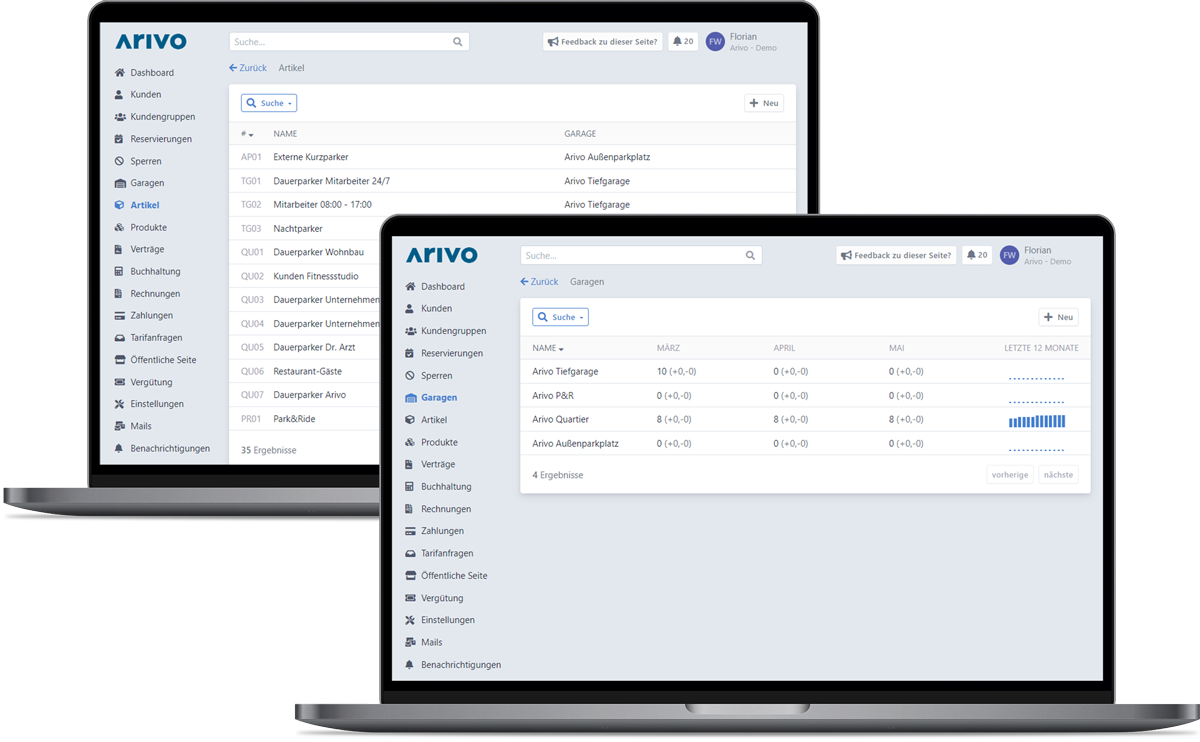 Interested in learning more? Get in touch with us
!
Let's address your needs in a short call. We're eager to demonstrate how our parking software helps to manage your parking spaces more efficiently, effortlessly, and profitably.
Get ready for the future of the connected parking industry with us!
Arivo Parking OS offers an open API, ensuring seamless integration of software applications.
Whether it's third-party parking apps like Easypark or your own custom-developed software, we've got you covered.
With the Arivo Parking OS, your parking management evolves into a dynamic ecosystem of intelligent software applications.
96 % Customer satisfaction
What customers say about our parking software