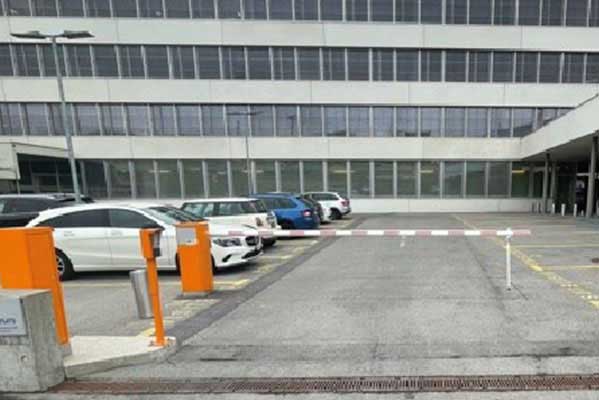 The Swiss CSS insurance company was lacking one key component: a flexible and digital parking solution. Luckily, Arivo stepped in to provide a tailored solution with a fully digital approach that is fit for the future.
CSS Insurances has stood as one of Switzerland's premier insurance companies for over 120 years. In recent years, there has been a growing demand for increased flexibility within parking facilities. Numerous challenges including complex billing, an inflexible pricing structure, and a lack of options for both the long-term residents of nearby buildings and daily guests.
Automatic license plate recognition
With Arivo's modern parking solution, all these needs were met, resulting in the implementation of a user-friendly and reliable parking system. Thanks to automatic licence plate recognition, employees can now easily enter the parking garage. Employees` parking fees are calculated and deducted from their monthly salaries on a minute-by-minute basis. They are only charged for the exact duration they utilize the parking space. Rates and tariffs for parking can be tailored to each garage, and there's also an option to reserve parking spaces online.
Easy administration
Arivo's user-friendly management software provides CSS Insurance with complete control over its parking areas with minimal administrative hassle. Daily capacities can be set, and a maximum number of reservations per month can be established as well.

Arivo's parking solution has been put into action in three parking garages and one outdoor car park in Lucerne and Lausanne. CSS provides credit notes that allow guests and suppliers to exit for free. Additionally, the Arivo software offers seamless management for external long-term parkers, including the residents of nearby buildings.

The feedback for Arivo's most extensive project in Switzerland so far has been entirely positive from all parties involved.
Marc Vonarburg
Head of parking management CSS

Arivo's straightforward parking system has a high level of transparency. In addition, Arivo takes care of our concerns quickly in case of problems."
The project at a glance

Objective
Digital parking system that meets all requirements

Parking solution
With barriers & Arivo Parking OS incl. customer management

Project scope
3 parking garages & one outdoor parking area with 410 lots each