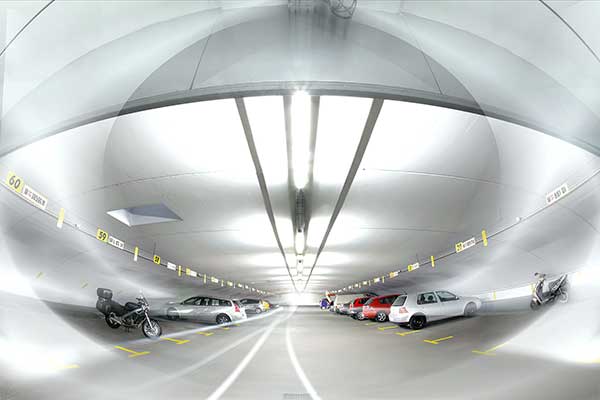 The secret of success for Parking Plus: an online parking platform with an integrated cloud solution that covers all requirements and needs. This modern technology is provided by Arivo, and ranges from simple self-management to a complete intelligent rental platform for connected parking garages.
"Simply fair parking" is the guiding principle of Parken Plus Betreiber GmbH. The garage operator aims to minimize both administrative expenses and the dunning process while maximizing its economic profit.
Parken Plus relies on Arivo as a partner. In the future, Parken Plus will manage a total of 12 parking garages and more than 4,800 parking spaces in Austria using Arivo's web-based online parking system. The electric charging stations managed by Parken Plus can thus be easily integrated into the administration.
"Simply fair parking"
The Arivo parking platform provides car park users with not only convenient entry through license plate recognition but also a transparent and straightforward self-administration process. The parking garage operator has adopted a modern, low-maintenance management system with minimal installation expenses. The absence of moving components in the entry and exit terminals, as well as the payment stations, results in reduced maintenance and spare parts expenses.

In 2019, all of Parken Plus' garages in Vienna were transitioned to Arivo's digital online parking platform.

Dr. Wolfgang Reichl
CEO of Parken Plus Betreiber GmbH

Looking ahead, I envision city centers evolving into extensive, interconnected web-based parking platforms. Public parking spaces, private parking garages, and car parks are all overseen and invoiced through centralized platforms. Billing systems are converging, and the license plate becomes the car's unique identifier, providing customers with a parking experience that's more seamless and convenient than ever before.
With Arivo's license plate recognition technology, parking systems, and management software, we are well-prepared for the future of parking."
The project at a glance

Objective
Digital parking, central & time efficient management

Parking solution
Barred version & Arivo Parking OS incl. customer management

Project scope
12 parking garages, 4,800 parking lots