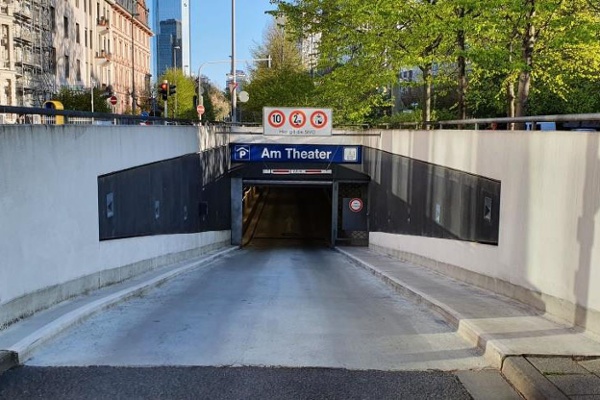 PBG, the largest parking operator in Frankfurt am Main, sought a digital solution to standardize and greatly simplify the previous, somewhat complex administration of their individual parking garages. With the introduction of Arivo's digital parking management, PBG's needs were impeccably addressed and optimized.
PBG, boasting numerous parking garages with a total of 18,000 parking spaces, holds the distinction of being Frankfurt's largest parking operator. These garages annually accommodate approximately 7 million short-term parkers and 10,000 long-term ones. Until recently, there was no unified interface for managing all these locations. Arivo's digital parking solution ultimately emerged as the ideal choice, meeting all requirements and seamlessly integrating with existing systems.
Minimal administrative effort
Within the Arivo software dashboard, the parking lot operator can now efficiently handle administrative tasks for all garages simultaneously. All long-term parking contracts are easily accessible and manageable at a glance. This translates to significantly reduced overall administration efforts and associated costs. Moreover, Arivo's digital parking solution seamlessly integrates with existing systems.
Simple self-management for long-term parkers
Through the Arivo-provided PBG customer portal, long-term parkers enjoy the autonomy to manage their own data. Should customers need to update their license plate information, they can do so at their convenience, eliminating the need for cumbersome back-and-forth communication with PBG.

Thanks to the Arivo Parking Management Solution, a registered long-term parker is automatically recognized in other PBG garages. Entry is seamless through license plate recognition, and parking fees are directly charged to the customer's account.

Michael Bachmann
CEO of Parkhaus Betriebsgesellschaft mbH

We have a very high volatility in terms of customer license plate numbers. Regular reporting and updating has caused a lot of work. At Goetheplatz, for example, you can see that a customer portal with self-administration of license plates saves us a lot of effort.

Every major parking operator has its specialties and peculiarities in how it implements certain things. We are really very satisfied that the Arivo system could be adapted to our specifics and that the implementation simply worked very well."
The project at a glance

Objective
Central administration for all garages; self-administration for long-term parkers

Parking solution
With barriers & Arivo Parking OS incl. customer management

Project scope
12 parking garages with a total of over 6700 parking spaces