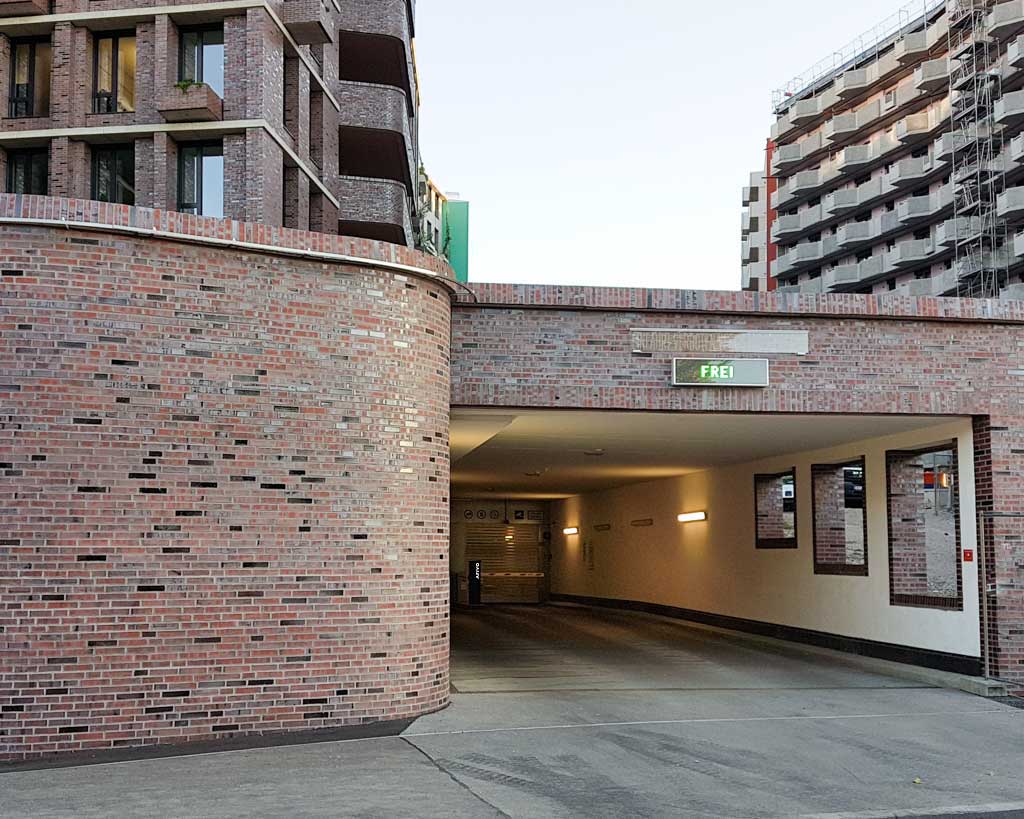 A building complex for the new Wienerberger headquarters, the "7 Days Premium" hotel and chic design offices. The Brick impresses with sustainability and technical innovation. The smart parking solution by Arivo is one of them.
The Brick is a modern mixed-use property by Wienerberger in the heart of Vienna. The building complex serves as the headquarters for the world's largest brick manufacturer itself as well as the location of a modern premium hotel and chic design offices. The different user groups with their specific wishes and requirements for the associated underground parking garage, require a flexible parking solution. For this, Wienerberger has found an ideal partner with Arivo.
Intuitive user interface
Users conveniently drive in and out in the underground parking garage via Arivo licence plate recognition. Thanks to the intuitive user interface of Arivo's parking software, managing the 180 self-used parking spaces is simple and time-saving for Wienerberger. Employees manage their number plates themselves via an online portal to avoid incorrectly entered licence plates and to minimise the administrative effort. In addition, compensation cards can be issued to suppliers, guests and visitors to obtain a reduction in parking fees.
Automatic licence plate recognition
Another 120 parking spaces are available to the hotel and external short-term parkers. Hotel guests simply enter their licence plate number when making a digital room reservation and, thanks to the automatic licence plate recognition, can park comfortably in the underground parking garage for the duration of their stay. When the guest arrives or drives in, the reception receives a notification and can be optimally prepared.


Advantages for short-term parkers
For short-term parkers, there's no need for the hassle of pulling a ticket. The 100% digital parking system calculates the parking duration and respective fees based on LPR-timestamps for both entry and exit. Short-term parkers can pay right at the garage exit using a debit or credit card as well as at the payment kiosk. If they don't have their card with them, there is the option to pay online via Arivo.Pay.

An ideal parking system for the mixed use of office, hotel and short-stay parking was found for The Brick with Arivo as a partner.
The project at a glance

Objective
Flexible parking solution for mixed-use property

Parking system
With access barriers & Arivo Parking OS incl. customer management

Project scope
Underground parking garage with 300 spaces