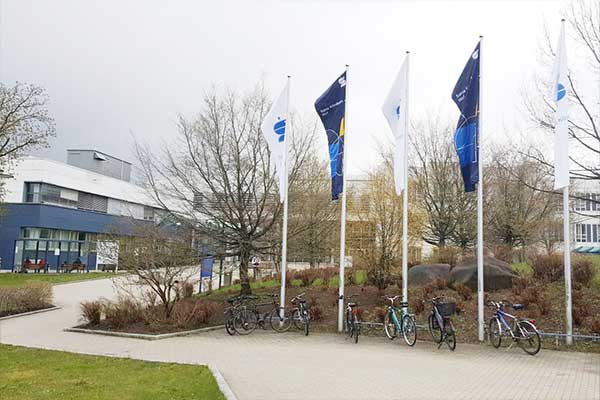 ParkRaum-Management GmbH (PRM) has been a key player in the parking industry for over 25 years. The extensive experience gained over the years, coupled with Arivo's intelligent parking system, has transformed even the most intricate demands of PRM's customers into easily manageable solutions.
As a parking operator managing a portfolio of over 185 parking spaces, PRM specializes in handling parking areas with complex demands. The previous parking systems at PRM had reached their limits, prompting the search for a new partner capable of providing the necessary technology to efficiently manage intricate orders.

This quest ultimately led them to Arivo. PRM now benefits from a comprehensive, barrier-free service package that precisely caters to the specific needs of their customers.
Advantages of the flexible parking system
Arivo's flexible parking system offers several advantages: Dependable license plate recognition ensures seamless entry and exit at parking areas, enhancing convenience.

Through an online store, 24/7 parking contracts are now available for sale to registered short-term and long-term parkers. Arivo's customer management system handles the entirely automated billing of parking fees for these users. Furthermore, even non-registered short-term parkers can swiftly and easily settle their parking fees online through Arivo.Pay.

From 2021 to mid-2023, a total of 15 projects have already been successfully implemented in Austria and Germany. These projects include various clinics and hospitals, such as the Hof Clinic and clinics in Bad Driburg, Germany.

Marko Guljelmovic, MSc
Managing director at PRM

The future definitely lies with license plate recognition and barrier-free parking systems!
And that's exactly what we were looking for in a strong partner. The features that Arivo's software offers, as well as the flexibility in tariffs and payment options, simply convinced us."
The project at a glance

Objective
Flexible Freeflow parking system, easily adaptable to complex requirements

Parking solution
Freeflow parking & Arivo Parking OS incl. customer management

Project scope
15 projects in Germany & Austria with 30 - 300 parking lots