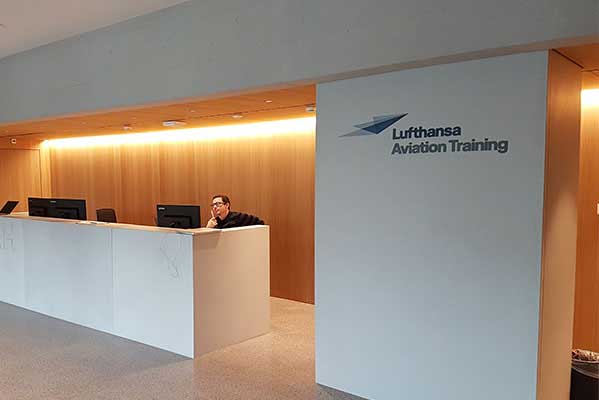 Upon moving to a new company building, Lufthansa Aviation Training Zurich introduced a fresh mobility concept, seamlessly facilitated by Arivo's adaptable parking management. Thanks to automatic license plate recognition, employees now have unrestricted access to both the garage and outdoor parking facilities, allowing for seamless entry and exit at any time.
Lufthansa Aviation Training, the leading provider of flight and crew trainings, has moved into a new company building at its Zurich location since 2019, which offers state-of-the-art workplaces and innovative training solutions. At the same time, a mobility concept was developed that gives employees an attractive, company-supported motivation to switch to public transportation.

Due to the limited parking spaces in the new area, it was crucial to implement a parking system that offers a flexible and demand-driven solution, given that there are only 80 spaces available for 360 potential users.
Smart management solution
Thanks to Arivo, administration is now streamlined and the billing for parking usage is completely transparent and automated for both employees and customers. The parking fee is automatically charged to the credit card, and an individualized statement is sent via email.

Furthermore, pilots attending training courses at the Training Centre can now park on-site free of charge. A dedicated interface has been developed to seamlessly link the Training Centre's booking system with Arivo's parking system for this purpose.

Marcel Mantel
Head of Human Resources, Aviation Training CH

Arivo was recommended to us by APCOA Switzerland. Already after the first presentation of the smart parking system we knew: This is exactly what we were looking for! It was clear to us that only this system could offer the flexibility we needed and support our mobility offensive. Arivo's innovative parking management is not only flexible, but 100% demand-oriented and modern."
The project at a glance

Objective
Modern parking solution that corresponds to the new mobility concept & automated billing

Parking solution
With barriers & Arivo Parking OS incl. customer management

Project scope
Parking garage & outdoor parkings area with 80 parking lots