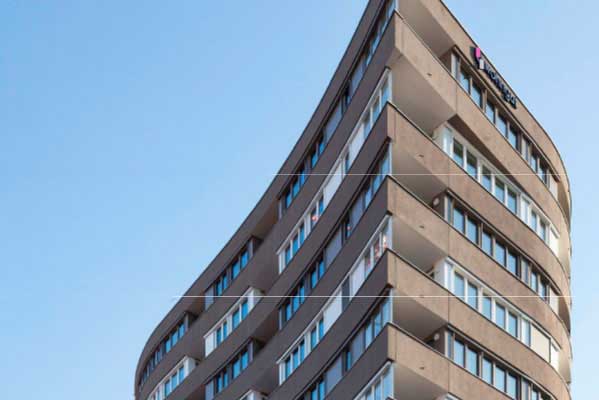 The buildings of Wohngut Immobilien are outstanding for their particularly good location in residential areas with excellent infrastructure. Of course, a modern parking solution is not to be left out. Owners of wohngut properties enjoy high quality, affordable living and, thanks to Arivo, comfortable and convenient parking.
The wohngut real estate group builds privately financed flats of excellent, modern and affordable quality. On average, around 500 flats are handed over every year. In the process, wohngut creates living space for over 15,400 people - which is why smart parking management was urgently needed. Together with Arivo, wohngut has now implemented two projects and equipped the apartment buildings with the Arivo parking system. Now flat owners are provided with innovative and, above all, convenient parking as well as simple and time-efficient management of the parking spaces.
The first project, PANORAMA 3, is located near the Prater and lists 178 flats and 82 parking lots. The second residential building, TRALALAA 10, is located in Biererlgasse with a total of 45 flats and 32 parking lots.

Residents can comfortably drive in and out through licence plate recognition. The self-management portal, which allows up to 5 cars per parking spot, also makes it very easy to assign authorisations to friends and family.

Due to the good cooperation and the multifaceted technology of Arivo, wohngut has decided to implement three more projects with the Arivo parking system.


Dipl.-Ing. Alexander Spering
Project development Manager at wohngut

I immediately liked the young and dynamic team at Arivo. The live demonstration of the software provided a very good impression of what the digital solution is capable of. Apartment owners are thrilled about the practical and modern solution, and the general contractor has also given Arivo an excellent evaluation. The planning phase was straightforward, and the project's implementation was trouble-free."
The project at a glance

Objective
Modern licence plate recognition-based parking solution

Parking solution
Barred version & Arivo Parking OS

Project scope
2 underground garages with 82 and 32 parking lots each